Die in Brand gesetzte Narges Achikzei und ihr Freund hatten einen heftigen Konflikt mit dem 32-jährigen ehemaligen Arbeitgeber der Frau in Utrecht. Die Familie ist mit betrügerischen Praktiken verbunden. Auf jeden Fall wurden sie von einem Verletzten angeklagt. Er selbst wurde eine Woche nach dem Brandmord im Zusammenhang mit der Verleumdung zu einem Gericht geladen. Seit langem soll er E-Mails an die Frau - eine Ex-Arbeiterin - geschickt und ihre Ehre und ihren guten Namen beschädigt haben.

Es ist sehr wahrscheinlich, dass dieser Konflikt eine Rolle bei dem grausamen Tod gespielt hat. Die Staatsanwaltschaft will nie auf Fragen zum Rechtskonflikt inhaltlich antworten. Es ist klar, dass der Konflikt großen Druck auf die Achikzei und andere Beteiligte ausgeübt hat.
Mord Narges Achikzei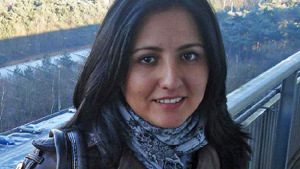 Zeist, Montagmittag 7. Dezember 2009, der 23-jährige Narges Achikzei aus Zeist im 12. Stock in der Geroflat wird höchstwahrscheinlich von einer Frau absichtlich in Brand gesteckt.
Das Appartement befindet sich auf der Laan van Vollenhove und der Student Narges lebte hier im 12. Stock. Sie wurde mit einer brennbaren Flüssigkeit übergossen und in Brand gesteckt. Am selben Abend starb Narges an ihren Verletzungen. Überwachungsbilder des Verdächtigen sind verfügbar. Diese wurden in der Wohnung vor und nach ihrer Tat gemacht. Das Gesicht der Frau ist auf einem Bild zu sehen. Und die Polizei geht davon aus, dass dies die Frau ist, die Narges in Brand gesetzt hat.
Mögliches Motiv
Narges ist Afghanisch und es gibt Leute, die sofort dachten, es wäre ehrenamtliche Rache. Aber die Polizei hat keinen Hinweis darauf, dass dies tatsächlich der Fall ist, aber schließen Sie es nicht aus. Es gibt auch Gerüchte, dass ihr Tod mit Rechtskonflikten zu tun hätte, in die Narges verwickelt wäre, Konflikte, die nichts mit ihrem islamischen Hintergrund zu tun hätten.
All diese Gerüchte werden natürlich untersucht, so dass niemand jemanden anrufen muss, um mehr über sie zu erfahren. Was die Polizei wissen möchte, sind konkrete Informationen über den möglichen Hintergrund des Mordes.
Hat in letzter Zeit etwas in ihrem Privatleben gespielt?
War jemand eifersüchtig auf die Tatsache, dass sie zum Beispiel heiraten wollte?
Oder war da noch etwas anderes los?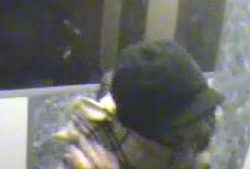 Narges Achikzei
Narges Achikzei came to the Netherlands 7 years ago as a 16 year old refugee with her family from Afghanistan. The family was granted asylum and started a new life in a new country in Zeist. Narges does it good in the Netherlands, she learns easily and eventually goes to study at the Hogeschool van Amsterdam. For some time now, Narges had her own apartment on the Laan van Vollenhove in Zeist. Her parents live in a flat on the same avenue, about 450 meters away, in the so-called L-Flat.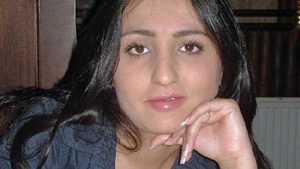 Monday
Around 17:30 hours on Monday afternoon 7 December an alarming call comes in at 112. At the Geroflat on the Laan van Vollenhove in Zeist a woman is on fire. The emergency services immediately respond. In a hurry, Narges is taken to the fire centre in Rotterdam. Doctors do
1/3
everything to save her life, but in vain. Narges died that same evening.
Signal element suspicious
A small woman;
As long as about 1.60 meter;
with a normal stature;
and dark or black hair that she wore in a tail or bun.
Before she set fire to Narges, the woman was wearing this: "I'm a woman.
A black 3/4 jacket with side pockets;
epaulets on both shoulders;
and with a hood with a beige fur collar.
Furthermore she wore jeans with pale patches on her knees;
and wore a black fabric ladies cap;
a so-called beanie, with a short valve and a small button on top.
The woman had struck a black and white striped knitted scarf over her jacket;
and she was wearing black gloves.
Her black shiny handbag with 2 handles is also striking;
retained with metal rings and studs;
she wore around her shoulders;
and finally this suspect had the plastic Albert Heijn Christmas bag with him.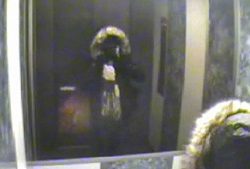 By the way, it is quite possible that the woman herself also suffered burns when she set fire to Narges. Maybe she walked around with a bandage for a while or had visible burns on for example one of her hands.
Exchange scarf
While Narges is on fire, the woman takes the elevator down again. She has now put on another scarf. She replaced her black and white scarf with a scarf with a kind of burberry check.
2/3
Police questions
– Who recognizes or knows the suspect on the basis of the surveillance images and the description given?
– Who has seen this woman on Monday 7 December, at the end of the afternoon, in the neighbourhood of The Geroflat or for example at the L-flat in the Laan van Vollenhove in Zeist?
– Who knows. if someone has seen the woman then, or the woman after her act maybe with someone in a car to escape?-
– Who has information about the motive of this murder and / or has in general information about the murder of 23-year-old student Narges Achikzei from Zeist?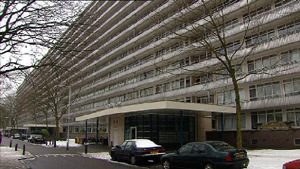 Your tip
Who has more information about this horrible murder?
Please share your tips:
The Utrecht police
Via the Tracking Dipline, tel.: 0800 – 6070 (free)
Crime Report Anonymous, tel 0800 – 7000 (free)
The Criminal Intelligence Unit: 020-559 33 00
Or via the digital TipForm
Last modified 27-01-2010 12:03 I © KLPD
3/3